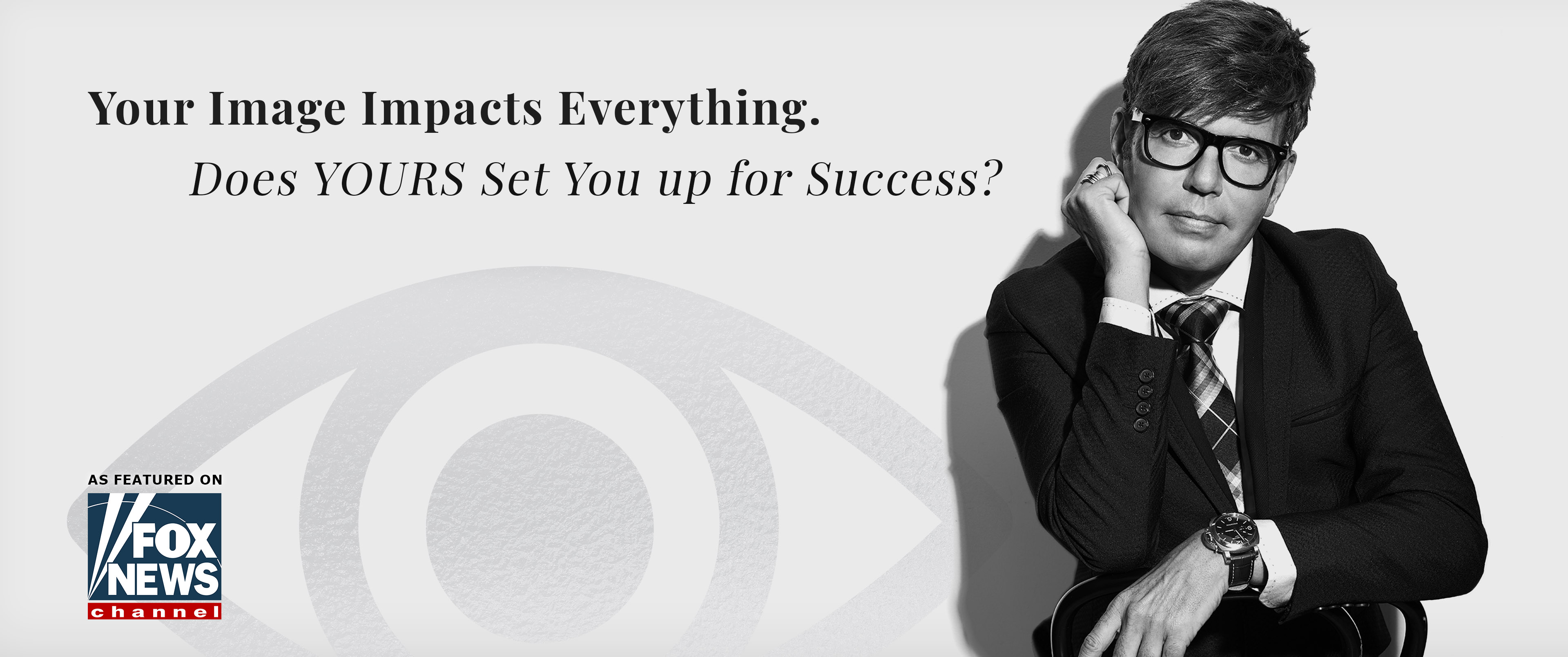 VIP SLOTS ARE LIMITED
Don't miss your opportunity!
The most common questions I hear
from high-level leaders include:
What should I wear to an interview or an important meeting?

How can I look professional in casual settings?

What impact does my hairstyle have on my success?

Image Impact Index program is YOUR answer! Why?

In less than a minute, I get the precise vision aligning your inner and outer essence.
This very alignment allows you to show up as the best version of yourself and making the RIGHT first impression in a nanosecond.
I combine my gift of intuitive abilities as an Interventionist who speaks fashion literacy to transform you from the inside out.
 With this inner-transformation, your life will NEVER be the same. By experiencing my Image Impact Index process, you will never doubt yourself again.
In only 9 weeks, you will transform the course of your life and create limitless possibilities.
When you understand how the alignment of your emotions, style, presence and professional essence impact your entire life, you are ready to lead and create TRUE success.
Attracted a Million-Dollar Deal
What if I told you a pair of shoes attracted a million dollar deal?
Crazy? NO. True.
The POWER of PRESENCE made the difference.
Imagine my client, a struggling tech innovator, preparing for the most important meeting of his life. There was no time for drastic wardrobe changes, so I chose ONE item for maximum-impact: a pair of FERRAGAMO shoes, a brand and price point he would never have considered and previously thought foolish and unnecessary.
But by changing this ONE thing, he felt empowered by the brand's social cache, iconic history, and status. My client walked into the meeting projecting a new sense of confidence and leadership. That might have been enough — but, by coincidence, the person he was meeting was a shoe aficionado … and so they bonded over shoes!
Because of this one precisely-targeted wardrobe choice, my client's presence was upgraded from near bankruptcy to signing a multi-million dollar contract and turning his life and company around.
Let's create a plan for success on your terms. It is NOT about changing you, it is about creating the BEST you!
To prequalify for a 15 minute Image Impact Index assessment go here .
Sometimes Instead of Leveling up You Need to Adapt the Playing Field
A Hollywood story about office politics— and the hero is a pair of jeans! 
Actually, the hero was my client — a glass-ceiling smasher, a studio higher-up who got there by being better than the men. Her problem: She commanded her team while wearing Chanel power suits which created a great divide. Her team thought of her as a "dictator," "high and mighty,"and used a word I won't mention here.
When she finally traded her power suits for jeans and silk blouses, it was as much a shock — she'd stepped outside her comfort zone — as Ferragamos were for our faded t-shirt techie.
But the shift she created was instant. She immediately felt she UNDERSTOOD her team. And her team opened up to her. Needless to say, their work improved dramatically. A once toxic workplace relationship became one of creative communication.
Image Impact is about aligning your appearance with what you are trying to accomplish.
I have many more stories like this.
I want yours to be next…  
Apply for a 15 minute Image Impact Index assessment go here. 
The Image Impact Index Coaching Program Is Designed to Get Results
Image Impact Index is a 9 week coaching program with me, Patrice Bisiot.
I'm an international Personal Brand and Image Coach to celebrities and business leaders. I've been called a "style interventionist" because the changes I ask my clients to make impact your life, often dramatically and unexpectedly.
From Paris with years of global experience on the red carpet and in Hollywood studios, I transform people's lives.
It allows me to help you, like leaders and celebrities, fine-tune your message to align your personal and professional brand.
I am here to help you understand the emotional connection between your personality and the best way to express it to the world, to maximize your return.
Many people don't take their personal appearance seriously yet are the first to judge you.
My Image Impact Index program guides you to full alignment with internal mindset and external presentation.
I'm described as passionate, dedicated and loyal, I take what I do extremely seriously. It's a labor of love.
The Image Impact Index program is fully customized for YOU. When we talk, I'll share the details.
 Let's change your life!
– Patrice
Apply for your 15 minute Image Impact Index assessment.
"BECAUSE I WORK with high-powered professionals daily, my appearance and style are critical to my personal image from the client's perspective. Patrice's expert guidance allows me to feel confident inside and out."
"Watching Patrice on stage was fascinating. From the moment he explained his Image Impact Index  process, I knew immediately I wanted to work with him to align my personal and professional branding. As an executive I understand the responsibility of my image to transmit the right message. Patrice fulfilled his mission and so much more!"
"Patrice was a great partner for me. He helped understand how my image with my clients and with my team inside the company mattered. In my executive sales role, I needed to believe in myself and lead with confidence as much as they believed in me."
"Working with Patrice has helped me tremendously. As a female executive, I had been promoted to a C level role and feel I needed to step up my image as I was leading more and more people in the organization. Time with him helped me be more aware of how I portrayed myself to be a great role model."